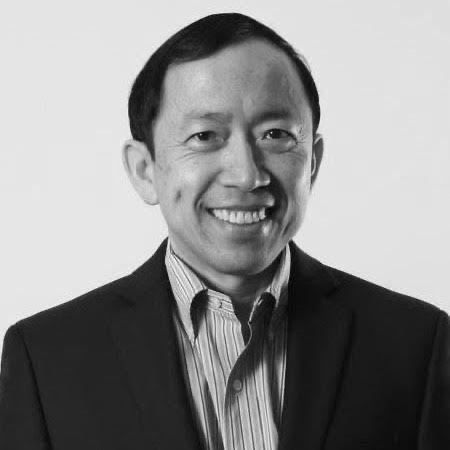 ISAN CHEN, MD
Founder, President & CEO & Board Member
Isan's Bio
Dr. Chen is board-certified in internal medicine, hematology, and medical oncology. He has more than 20 years of experience in oncology and clinical trials, from first-in-humans through global Phase 3 studies designed to support regulatory registration. He also has experience interacting with regulatory agencies in the US and Europe. Prior to MBrace Therapeutics, Dr. Chen served as the EVP, Chief Medical & Development Officer of Mirati Therapeutics from September 2013 to May 2020, CMO of Aragon Pharmaceuticals which was acquired by Johnson & Johnson for $1Billion in 2013. At Aragon, Dr. Chen was responsible for the clinical development path of Apalutamide based on the novel endpoint of metastasis free survival for castration resistant prostate cancer, Vice President of Tumor Strategy, Pfizer Oncology in La Jolla and was responsible for the clinical development path that led to the successful approval of Sutent and Axitinib in renal cell carcinoma, Crizotinib in EML-ALK NSCLC and Palbociclib in combination with anti-estrogens in ER positive, HER2 negative breast cancer. Dr. Chen completed his hematology/oncology fellowship at University of California, San Diego and was an Assistant Professor at University of Texas, MD Anderson Cancer Center, GU Medical Oncology from 2001 to 2004.
Renata Pasqualini, PhD
Founder & Scientific Advisor
Renata's Bio
Dr. Pasqualini is the Inaugural Chief of the Division of Cancer Biology and Tenured Professor of Radiation Oncology at Rutgers University and Rutgers Cancer Institute of New Jersey. Dr. Pasqualini serves as Founder and Chief Scientific Officer at MBrace Therapeutics. She earned her PhD in Biochemistry from the Ludwig Institute for Cancer Research and the Institute of Chemistry at the University of São Paulo, Brazil. Dr. Pasqualini completed her research training at Harvard Medical School, the Harvard-Dana Farber Cancer Institute in Boston and at The Burnham Institute in La Jolla, CA. During her distinguished career, including 14 years at The University of Texas M.D. Anderson Cancer Center, Dr. Pasqualini has won international acclaim for her scientific contributions in cancer biology and drug development. Working with her husband, Dr. Wadih Arap, in their joint laboratory, she developed novel diagnostic and imaging tools for cancer and obesity. Their research has long been supported by funding from the National Institutes of Health, the Department of Defense, and several philanthropic foundations including the American Association for Cancer Research, The Marcus Foundation, The Prostate Cancer Foundation, and the Susan G. Komen Breast Cancer Foundation. Dr. Pasqualini has published over 250 peer-reviewed scientific papers and holds or has applied for more than 300 patents worldwide. Among her many honors are the Susan G. Komen Career Development Award in Basic Cancer Research (1999), The V Foundation Award on Translational Cancer Research (2001), The Living Legend Faculty Achievement Award from M.D. Anderson Cancer Center (2005), the Edith and Peter O'Donnell Award from The Academy of Medicine, Engineering and Science of Texas (2009), and The Lombroso Award in Cancer Research from the Weizmann Institute of Science, Israel (2011). She has also been named as one of the nation's "Top 400 Inventors."
Wadih Arap, MD, PhD
Founder & Scientific Advisor
Wadih's Bio
Dr. Arap is a physician-scientist and the Director of the Rutgers CINJ at University Hospital. He treats cancer patients and co-leads the Arap/Pasqualini Laboratory. Dr. Arap also serves as Founder and Head of Scientific Advisory Board at MBrace Therapeutics. Dr. Arap earned his MD degree from the University of São Paulo Medical School in Brazil and completed his clinical training at Memorial Sloan-Kettering Cancer Center in New York. He earned his PhD in Cancer Biology from Stanford University and the Ludwig Institute for Cancer Research in La Jolla. Before his move to UNM in 2013, Dr. Arap spent 14 years at The University of Texas M.D. Anderson Cancer Center, where he first gained international recognition for his clinical expertise in prostate cancer treatment specifically with broader research interests focusing on the development of new cancer drugs and therapies that are precisely targeted to cancer cells. His research, supported by the National Institutes of Health, the Department of Defense, and several philanthropic foundations, has led to numerous patents worldwide and the publication of over 200 scientific articles. Among his many honors are The V Foundation Award on Translational Cancer Research (2001), The Edith and Peter O'Donnell Award from The Academy of Medicine, Engineering and Science of Texas (2009) and election to the American Society for Clinical Investigation.
Bob's Bio
Bob More brings over 20 years of life sciences investing experience.
He currently manages investments in and serves on the board of Affinivax, eGenesis, Qihan Biopharmaceuticals, Tyra Biosciences, and Vir Biotechnology (NASDAQ:VIR). He was a founding board member of the Kauffman Fellows Program and is on the board of BIO (Biotechnology Innovation Organization).
Before joining Alta, Bob was a Senior Advisor for the Bill and Melinda Gates Foundation. Prior to that, Bob spent 5 years as a General Partner at Frazier Healthcare Ventures and 13 years at Domain Associates. Bob managed successful investments in and served on the boards of Cartiva (acquired by Wright Medical), ESP Pharma (acquired by Protein Design Labs), Esprit Pharma (acquired by Allergan), Glaukos Corporation (NYSE: GKOS), IntraLase (acquired by Advanced Medical Optics), Neothetics (merged with Evofem), NovaCardia (acquired by Merck), Oceana Therapeutics (acquired by Salix Pharmaceuticals) and Proxima Therapeutics (acquired by Cytyc Corporation). Bob was also an investor in Clovis Oncology (NASDAQ: CLVS), Encoded Genomics and Zeltiq Aesthetics (acquired by Allergan).
He received his B.A. from Middlebury College and an M.B.A. from the Darden School of Business Administration at the University of Virginia.
Racquel's Bio
Racquel Bracken joined Venrock in 2016 and focuses on pharmaceutical and biotech investments, as well as company creation. She currently serves on the Board of Cyteir Therapeutics, Prothelia and Federation Bio, a company she co-founded and initially served as CEO. She is also a Board Observer at Inscripta. Prior to Venrock, Racquel was an early employee of Clovis Oncology, a biopharmaceutical company focused on acquiring, developing and commercializing targeted small molecule therapies in combination with companion diagnostics. She held a variety of business development and commercial roles and was responsible for the acquisition of four pipeline products, and led the commercial launch efforts for the PARP inhibitor program in ovarian cancer.
Earlier in her career, Racquel was on the investment team at Domain Associates where she focused on early-stage healthcare investing. During her tenure there, Racquel also led business development at Calixa Therapeutics (acquired by Cubist Pharmaceutical). Prior to joining Domain Associates, she was a consultant with Easton Associates (now Navigant Consulting), a management consultancy dedicated to the medical industry.
Racquel is an avid backcountry skier, mountaineer, and mountain biker as well as a supporter of high school debate programs. She holds a bachelor's degree in molecular and cellular biology from Harvard University and is also a member of the Kauffman Fellows.
Carolyn's Bio
Dr. Ng is a Partner and Managing Director with TPG Life Science Innovations based in San Francisco.
Prior to joining TPG in 2021, Dr. Ng was a Managing Director at Vertex Ventures HC, a global healthcare and life sciences venture fund, where she co-headed the investment team and led deals across different therapeutic areas in life sciences.
Dr. Ng has served on the board of directors for several promising life sciences companies including, Bicycle Therapeutics PLC (NASDAQ: BCYC), Boundless Bio, Obsidian Therapeutics, 28-7 Therapeutics, and a board observer to Visterra (acquired by Otsuka Pharmaceutical). She is also a mentor to the Women in Bio Boardroom Ready Program.
Dr. Ng holds a PhD in Cancer Molecular Biology from the National University of Singapore, where she was the recipient of the prestigious NGS, Integrative Sciences and Technology, PhD scholarship.
Monal's Bio
Monal Mehta, Ph.D., is a Senior Therapeutics Analyst on the Avidity Partners private investment team. Previously, she was a Director at Pfizer Oncology where she was a key member of the Business Development team responsible for several pre-clinical and clinical stage licensing and acquisition opportunities. Monal also served as Alliance Manager for Pfizer Oncology. Prior to Pfizer, she was at Navigant Consulting in the Life Sciences practice. Monal holds a Ph.D. in Cancer Biology and Pharmacology from the University of Medicine and Dentistry of New Jersey and was an NSF fellow.
Mariana's Bio
Mariana joined Venrock in 2020 and focuses on biotech and pharmaceutical investments. She currently serves on the Board of Interdict Bio and is a Board Observer at MBrace Therapeutics, Mythic Therapeutics, and Ocelot Bio. Prior to joining Venrock, Mariana was Executive Director at Celgene Corporation, where she led global development for over a dozen drugs across hematology, oncology, inflammation/immunology, and neurodegenerative diseases – many of which she brought from development candidate nomination, through IND, to clinical proof-of-concept. Among the drugs in her portfolio were protein degraders (4th- and 6th-gen Aiolos/Ikaros, GSPT1), epigenetic modifiers (BETi, LSD1i), bispecifics (PD1xLAG3, CD47xCD20), and several CAR-Ts.
Mariana received her Ph.D. in Biochemistry from Harvard University, MBA from Harvard Business School, and Sc.B. in Biochemistry from Brown University.
Eric's Bio
Dr. Pham joined Cowen Healthcare Investments in November 2019 and focuses on investments into biotechnology companies. He is currently a member of the Board of Directors of Arch Oncology and a Board Observer for Anaveon AG, and Aro Biotherapeutics. Dr. Pham previously served as a Board Observer of Escient Pharmaceuticals.
Prior to his role at Cowen Healthcare Investments, Dr. Pham was a Senior Analyst on the Investments team at Roivant Sciences where he was involved in sourcing, evaluation, deal structuring, and negotiation of asset in-licensing and acquisition opportunities. Prior to Roivant, he was a Business Development Consultant at Fannin Innovation Studio, where he evaluated early-stage in-licensing opportunities and supported the operations of select portfolio companies.
Dr. Pham received his PhD in Molecular and Cell Biology from the University of Houston and BA in Molecular and Cell Biology from the University of California, Berkeley.
Yongjian Wu, PhD
Chief Development Officer & Head of CMC
yongjian's Bio
Yongjian Wu, Ph.D., joined MBrace in April, 2022 as the Chief Development Officer and Head of CMC. Dr. Wu has over 21 years of experience in CMC development of biologics.
Before joining MBrace, he was Vice President of CMC at Ansun Biopharma, leading the CMC development of immune-oncology programs comprising oncolytic virus and NK cell therapy. Prior to Ansun, he was COO of MabPlex USA, a biologics CDMO specialized in ADC development and manufacturing. Before that, Dr. Wu held increasing responsibilities at Tanvex Biopharma as director, VP of R&D and CSO, leading biosimilar programs from preclinical to BLA filing.
Dr. Wu started his career in cell line development at Bayer and protein engineering at BioMarin. He spent six years in Analytical Development/QC at Genentech, first in bioassay development and then in protein analytical chemistry, contributing to a dozen INDs for MAbs and ADCs.
Dr. Wu obtained his B.Sc. in biochemistry, Ph.D. in Immunology, both from University of Toronto, and did postdoctoral research in the Department of Neurobiology at Stanford University.
Dianna DeVore, PhD, Jd
General Counsel & SVP, Corporate Development
dianna's Bio
Dianna DeVore, Ph.D., is General Counsel and SVP, Corporate Development for MBrace Therapeutics.  Dr. DeVore has extensive experience developing and implementing product protection and commercialization strategies for life science and biopharmaceutical companies.
Prior to joining MBrace Therapeutics, Dr. DeVore was General Counsel and SVP, Corporate Development at Inscripta, Inc., a company developing CRISPR genome engineering solutions and Senior Vice President of Intellectual Property and Legal Affairs at Ariosa Diagnostics, Inc. (acquired by Roche Molecular Systems in 2015).
She has been in-house legal counsel for various companies including Complete Genomics, Cambridge Antibody Technology (a wholly-owned subsidiary of AstraZeneca) and Élan Pharmaceuticals. In 2002, Dr. DeVore co-founded the Australian Stem Cell Centre (ASCC) in Melbourne, Australia, the first Australian Biotechnology Centre of Excellence, where she served as Chief Operating Officer and VP, Cardiac Development.  
Dr. DeVore holds a B.S. in Art History from Johns Hopkins, a Ph.D. in Genetics from Yale University, and a J.D. from Stanford Law School. 
Allen Albright, PHD
Senior VP, Regulatory Affairs
Allen's Bio
Allen Albright joined MBrace in March 2023 as Senior Vice President Regulatory Affairs. Allen has over 25 years of experience in Regulatory Affairs, including large pharma and biotech industry positions, as well as FDA. Before joining MBrace, Allen was the Vice President of Regulatory Affairs and Quality Assurance at Mirati Therapeutics for almost 9 years where he established and built the department from n=1 to 50 and was instrumental in the clinical development, NDA submission and approval, and commercial launch of KRAZATI for KRAS G12C NSCLC patients, under FDA Fast Track, Breakthrough Therapy, Orphan Drug, and Accelerated Approval designations. Allen has held prior positions of increasing responsibility at Amgen, Baxter, Agensys, Anadys, and Halozyme, having started his regulatory career at the FDA. Allen obtained his BS in Biology from Virginia Tech, and PhD in Microbiology/Immunology from Uniformed Services University of the Health Sciences, and completed post-doctoral research in molecular biology at the Johns Hopkins School of Medicine.
Sara Todd Sullivan
Senior VP, Head of Clinical Operations
Sara's Bio
Sara has 28 years of experience in Clinical Research in various therapeutic areas, with a strong commitment to serving Oncology patients. She is a proven leader who builds highly respected and very loyal Clinical Operation groups in particular at smaller start-up companies. Prior to joining the MBrace team, Sara was the Global Head of Clinical Operations for Clovis Oncology. During her long tenure at Clovis (2010-2023), Sara helped build a team of 3 employees into, at its peak, a group of 65 employee across comprised of Clin Ops, Translational Medicine Ops, and ClinOps Standards and Innovations across all phases of clinical development with a global reach. Their efforts led to a PARPi (Rucaparib) obtaining approval in the US and Europe with indications in Ovarian and Prostate cancer, in addition to bringing in new early development compounds. Prior to Clovis, Sara joined Intermune early on and held positions of increasing responsibility across multiple therapeutic areas during her 9 years there. During her career, Sara has been a part of several successful FDA and EMA inspections under global filings with both Agencies. Obtaining her BA in Psychology and Sociology at the University of Colorado at Boulder allowed Sara to ski in very different conditions than her upbringing at a ski resort in Maine and racing in some fairly brutal conditions. Sara had a short stint as a Social Worker and is incredibly satisfied having landed in Clinical Research by happenstance all those years ago.
Kellogg Parsons, MD, MHS, FACS
Vice President, Clinical Development
Kelly's Bio
Dr. Parsons is a physician scientist with more than 20 years' experience in designing, executing, and leading clinical trials in the private and public sectors. He has expertise in all phases of bench-to-beside biomedical research and is an author on over 190 scientific publications, including papers in JAMA, the New England Journal of Medicine, and Journal of Clinical Oncology. He has served on national clinical practice guidelines committees for the American Society of Clinical Oncology, National Comprehensive Cancer Network (Committee Co-chair), and American Urological Association (Committee Chair); in leadership positions within the National Cancer Institute (NCI) national clinical trials network; and on the editorial boards of three medical journals. Prior to joining MBrace Therapeutics, he served as Senior Medical Director at Janssen from 2021 to 2023. In this role, he oversaw the PROTEUS Phase 3 registrational trial (with 2400 participants globally, to date the largest genitourinary cancer surgery trial ever undertaken), co-led the development of a novel prostate cancer registrational protocol, and actively advised on Phase 1 through 3 trial designs across the solid tumor portfolio. Prior to Janssen, Dr. Parsons was an endowed Professor and Head of Urologic Oncology at the Moores UC San Diego Comprehensive Cancer Center. Dr. Parsons completed his residency in urologic surgery and fellowship in urologic oncology at the Johns Hopkins Hospital. He received his M.H.S. in Clinical Investigation from the Johns Hopkins Bloomberg School of Public Health, M.D. from the University of Pennsylvania, and A.B. in History from Stanford University.    
Mike Bartosiewicz, MBA
Senior Director, Project Team Leader
Mike's Bio
Mike Bartosiewicz joined MBrace in May 2022 as Sr. Director, Project Team Leader. Mike has over 20 years of experience in drug development project leadership and alliance management.
Before joining MBrace, he was Sr. Director of Project and Alliance Management at Gritstone bio, leading several pharma and NGO alliances in support of the infectious disease portfolio and providing ongoing project management support across multiple disciplines, including CMC, clinical development, and regulatory activities.
Prior to Gritstone, he provided project management and leadership to the PARP inhibitor and companion diagnostic development programs at Clovis Oncology, seeing both through to commercial launch in ovarian cancer.
Mike started his career as a bench microbiologist at Syntex Corporation, followed by a number of years in both Roche's and Chiron's Global Development organizations, managing a range of both oncology and infectious disease clinical programs.
Mike obtained his B.Sc. in Microbiology from San Diego State University and his M.B.A from the Leavey School of Business at Santa Clara University.
Kirstin Barnhart, DVM, PHD, DACVP
Senior Director, Preclinical Safety
KIRSTIN's Bio
Dr. Barnhart is the Senior Director for Preclinical Safety at MBrace Therapeutics. Dr. Barnhart has 25 years' experience in animal models of disease and the preclinical safety of cancer therapeutics including ADCs, checkpoint inhibitors, small molecules and gene therapy. She is considered an international expert in both laboratory diagnostics and the ethical management of nonhuman primates (NHP) in research benefiting human health.
Prior to joining MBrace, Dr. Barnhart was the Site Director for the largest NHP facility in North America. Her responsibilities included the importation, breeding and management of 11,000 NHPs and supervision of 150 employees and contractors.  Dr. Barnhart was the Associate Director of Clinical Pathology at AbbVie in North Chicago and directed the GLP Clinical Pathology and Biomarker Laboratory. She supported two drugs through successful NDA applications – Venclexta and Viekira Pak. As an Assistant Professor in comparative pathology at MD Anderson Cancer Center, Dr. Barnhart directed the GLP Clinical Pathology Laboratory and maintained grants through NIH and the Juvenile Diabetes Research Foundation. She is published in Science Translational Medicine and has been interviewed by NBC Nightly News, Reuters, and the Canadian and Australian Broadcast Corporations.
Dr. Barnhart is a Past-President of the American Society for Veterinary Clinical Pathology. She served a 4-year term on the Board of Directors for the American College of Veterinary Pathology (ACVP) and was an appointed member of the ACVP Certifying Examination Committee for 7 years. She has chaired the Continuing Education Committee for the Society of Toxicologic Pathologists.
Dr. Barnhart completed her PhD and residency in clinical pathology at Texas A&M University. Prior to that she spent 5 years in private practice. She received her DVM and BS in Veterinary Science at Texas A&M University.
Fernanda Staquicini, PhD
Director, Research & Development
Fernanda's Bio
Fernanda I. Staquicini, Ph.D. is the Director of Research & Development for MBrace Therapeutics. Dr. Staquicini co-developed the SPARTA methodology along with Founders Drs. Arap and Pasqualini.
She has extensive experience with phage display technologies in animal models and human subjects and detection of protein-protein interactions in the context of in vivo and in vitro phage display.
Prior to joining MBrace Therapeutics, Dr. Staquicini held faculty positions at the University of Texas M.D. Anderson Cancer Center, University of New Mexico Comprehensive Cancer Center, Rutgers University and Rutgers Cancer Institute of New Jersey. Dr. Staquicini holds a B.Sc. in Biomedical Sciences and a Ph.D. in Immunology both from the Federal University of São Paulo, Brazil. She completed her post-doctoral research training at The University of Texas M. D. Anderson Cancer Center.
Vanessa De Oliveria, MSC., PHD
Vanessa'S BIO
Vanessa De Oliveira, M.Sc., Ph.D., is a Senior Scientist for MBrace Therapeutics.
She earned her master's and PhD. degrees in Nutrition and Metabolism from The University of Campinas (UNICAMP), Brazil. During her doctoral studies she worked as a Visitor Exchange Ph.D. student at the University of Western Ontario, Canada. Prior to joining MBrace, Dr. De Oliveira worked as a Research Teaching Specialist in the Department of Medicine and in the Department of Radiation Oncology, Rutgers New Jersey Medical School, and Division of Cancer Biology at Rutgers Cancer Institute of New Jersey (CINJ). Dr. De Oliveira is an expert in cell and molecular biology, cell signaling, endocrinology, metabolism, and immunology. While working in the Arap/Pasqualini laboratory at Rutgers, she gained solid experience in cancer biology, phage display technology, biochemistry, and gene editing.
Dawn coughlin
Executive Assistant & Office Manager
Our team is often expanding as we pursue new treatments for cancer, but we have no openings at the present time.